Presbyterian Medical Services Receives Commendations From the Joint Commission
SANTA FE – Presbyterian Medical Services (PMS), with corporate headquarters in Santa Fe and with more than 50 health centers throughout New Mexico, announced today that it has achieved three commendations from The Joint Commission. These are: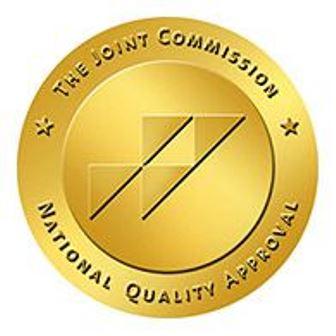 Primary Care Medical Home (PCMH) Certification;
Behavioral Health Care Accreditation; and
Ambulatory Health Care Accreditation.
The Joint Commission's Gold Seal of Approval for Primary Care Medical Home (PCMH) Certification award recognizes PMS' dedication to complying with The Joint Commission's state-of-the-art, patient-centered standards on a continuous basis.
PCMH Certification can potentially result in increased patient satisfaction, improved patient outcomes, and reduced overall costs to the health care system.
PMS underwent a rigorous onsite survey October 18-21, 2016. During the review, a team of Joint Commission expert surveyors with expertise in ambulatory (out-patient) health care, evaluated compliance with standards related to how effectively the primary care clinician and the interdisciplinary teamwork in partnership with patients to provide comprehensive, coordinated patient-centered care.
In its evaluation of PMS for Accreditation for Behavioral Health Care, The Joint Commission found that PMS demonstrated compliance with behavioral health care standards related to care, treatment, and services; environment of care; leadership; and screening procedures for early detection of imminent harm was evaluated. Onsite observations and interviews also were conducted.
Accreditation for Ambulatory Health Care included a survey of compliance with ambulatory care standards related to a variety of areas, including coordination of care, monitoring for procedures that involve use of sedation or anesthesia, infection prevention and control, management of medication, and patient education and training.
"Presbyterian Medical Services is delighted to receive Primary Care Medical Home Certification from The Joint Commission as well as Accreditation for Behavioral Health Care and for Ambulatory Health Care," said Steve Hansen, PMS President, and CEO.
"The Joint Commission is the premier health care quality improvement and accrediting body in the nation. By achieving these recognitions we are operating within a framework of providing excellence in care. I'd like to thank all PMS providers and staff for their passion and dedication to serving patients and to improving operations and outcomes."
Added Allison Kozeliski, Director of PMS Corporate Quality & Health Outcomes, "PMS will continue to work together to develop and implement approaches and strategies that have the potential to improve care for patients in our community."
The Joint Commission standards in PCMH, behavioral health, and ambulatory health care, are developed in consultation with health care experts and providers, quality improvement measurement experts, and individuals and their families. The standards are informed by scientific literature and expert consensus to organizations measure, assess and improve performance.
The Joint Commission was founded in 1951. The Commission's PCMH Certification award program was established in 2011. The award is for a three-year period. The Behavioral Health Care Accreditation Program was established in 1969 and the Ambulatory Health Care Accreditation Program established in 1975. For more information about the Commission please visit https://www.jointcommission.org/
PMS is a 501(c)(3) nonprofit organization providing medical, dental, behavioral health, children's services, and supportive living programs to underserved communities throughout New Mexico. PMS has no relation to Presbyterian Healthcare Services, Presbyterian Hospitals or Presbyterian Healthplan.
To learn more about Presbyterian Medical Services and its programs, please visit pmsnm.org.